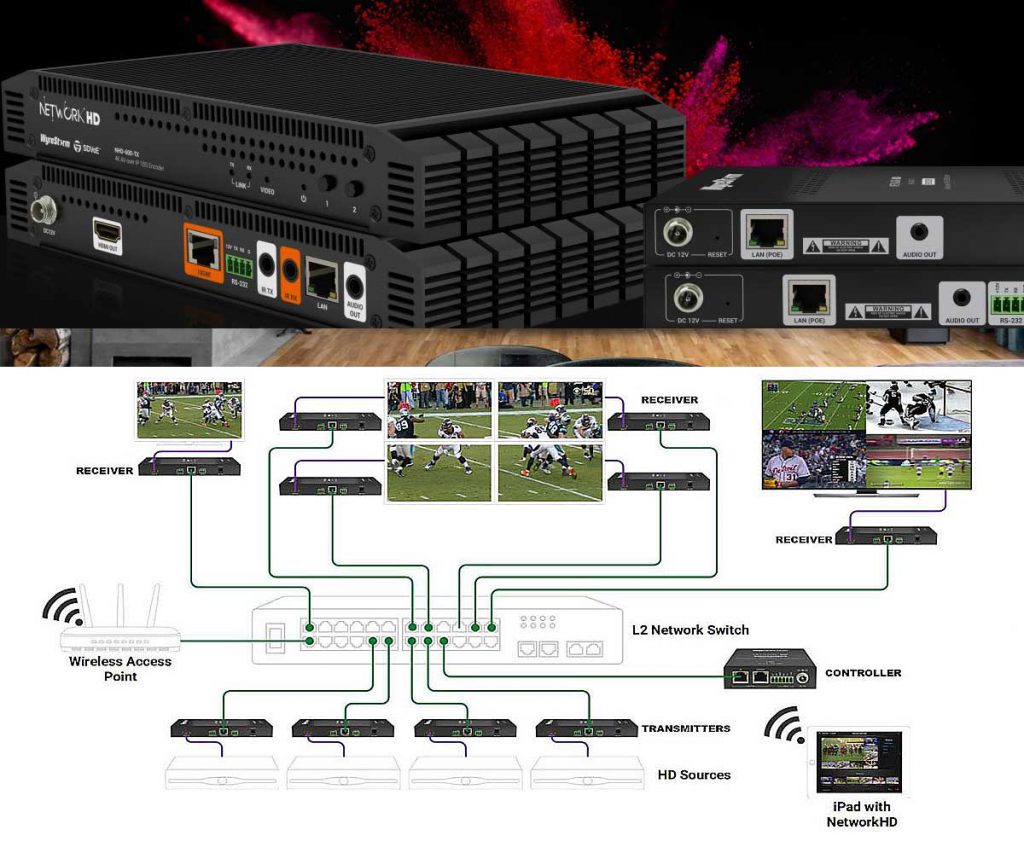 Seamless high-speed 4K video Distribution over IP
We provide the pinnacle of video distribution quality, NetworkHD powered by SDVoE technology to support even the most bandwidth-intensive video content to the tune of 4K at 60fps 4:4:4 up to a pixel clock of 595MHz.
ZERO LATENCY: Eliminating source-to-display time difference with a GenLock latency of zero frames, delivers content via a flexible, modular IP network, including a number of desirable attributes used in live AV broadcast sectors.
ULTRA FAST SEAMLESS SWITCHING: Our products' frame buffer technology ensures switch command speeds of <100ms, with the video output remaining synchronized to the display during a switch to remove black images or stutter for a seamless transition between video sources and modes.
POWERFUL ROUTING ENGINE: A true connectivity powerhouse, we boasts of discrete RS-232 and infrared routing, a secondary audio channel and distribution of a separate 1GbE connection, with the added ability to independently route, embed and de-embed up to three separate audio streams.