With over 25 year history in luxury lighting control and automation, Audio Visual Control Systems and Vantage have joined hands to give clients the best in this industry. As the global leader in electrical and electronic systems and one of Forbes magazine's Top 100 Most Innovative Companies, Vantage works with Audio Visual Control Systems to roll out automation solutions specifically tailored toward luxury spaces.
Vantage provides the unique perspective necessary to help you meet your most challenging control and automation project demands.
Audio Visual Control Systems chose Leviton as the smart choice, providing the most comprehensive range of solutions to meet the needs of today's homeowners and office owners. Leveraging more than a century of experience, Leviton helps customers create sustainable, intelligent environments through its electrical wiring devices.
From switches and receptacles to smart home lighting controls, Leviton solutions help customers achieve savings in energy, time and cost, all while enhancing safety.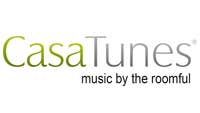 We offer flexible multi-stream music servers with intelligent multi-room audio system control and multi-room audio amplifiers for homes and businesses powers by the world best music server – CasaTunes. If you want to expand your multi-room audio system by adding SONOS speakers, then CasaTunes is your best choice.
Perfect for small business. CasaTunes is the perfect music solution for small businesses, retail stores, restaurants, medical and dental offices, hospitality, and more.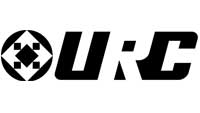 In Smart Living. Total Control seamlessly integrates your home theater, music, lighting, door locks, thermostats, surveillance cameras and more into a robust, easy-to-use system. That is why AVCS and URC have partnered to give its clients the best seamless and convenient mode of controlling home electronics.
Programmed scenes such as Good Morning, Welcome Home, Movie Time and Good Night simplify common activities with effortless one-touch control. Automated activities save time and make everyday tasks more convenient.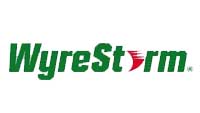 AVCS partners with WyreStorm, a leading manufacturer of award-winning 4K and full HD AV signal distribution and control solutions for Pro AV/commercial, residential/custom install and retail markets. Specializing in providing innovative single-platform and hybrid solutions, our products are developed to minimize system complexity and connectivity for increased ease of installation and reliability, while offering exceptional performance and functionality for the best value and end-user experience.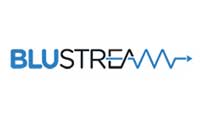 As an audio visual industry, AVCS partners with the best BluStream to give end-user the best quality and reliable video distribution solution. BluStream products have been designed and engineered by a global team of AV specialists with over 30 years of experience. This has resulted in us developing a range of HDBaseT, Video over IP and HDMI solutions that deliver seamless AV integration within any installation environment.
Inspired by the sound, AVCS in partnership with AUDAC provides the best sound experience in the world of meaningful audio. Through the qualities in speech and music AVCS and AUDAC become familiar with the higher values of life and convert clients' sound imagination to reality.
This is just one of the reasons why at AVCS through AUDAC you will find a passion for sound. Each speaker, audio matrix or amplifier solution we develop expresses that same inspiration and quality that exceeds users' expectations, making it no coincidence our success results from exploring new methods and ideas beyond conventional boundaries.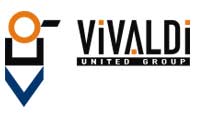 AVCS in partnership with Vivaldi works hand in hand to give the best are currently finding a wide distribution in Italy and abroad.
Their Research & Development department, the heart and source of the whole organization, is constantly engaged in conceiving products and optimizing services. Their only goal being to provide the highest customer satisfaction.
Partner with Stem Audio to offer a high-end conference facility with the freedom to blend audio into any room for a fully customizable solution.
Our solutions address real issues that users, IT professionals, and AV integrators face every day. We strive to make the process of new technology adoption seamless and enjoyable for all.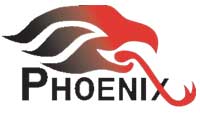 Proud to be associates with Phoenix Audio Technologies. An innovator of audio communication solutions for Voice Over IP (VoIP), Web Conferencing, Distance Learning, and Video Conferencing applications.
Phoenix develops Microphones, Speakerphones, Audio Conferencing Mixers, Software, PCI products, and other audio accessories that improve the performance of existing conferencing devices. Our products enable people to communicate freely and naturally with easy to use, plug-and-play devices.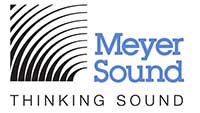 Keeping the design, engineering, and manufacturing at the headquarters in Berkeley, California is the Meyer Sound way to ensure that every paper cone, every circuit board, and every driver is handcrafted to meet our extremely demanding standard.
We continuously analyze production methods and material selection and exercise the exhaustive quality control behind the legendary unit-to-unit consistency and reliability of Meyer Sound products.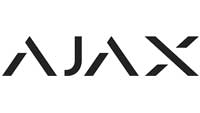 Forget about the security systems of the past, AVCS partners with the most reliable and convenient security system in the World. Ajax can be easily expanded with entry, fire and flood detectors, as well as relays for managing electrical appliances remotely. You can purchase and add additional devices to the system individually. Detectors can be connected with a few taps in the mobile app.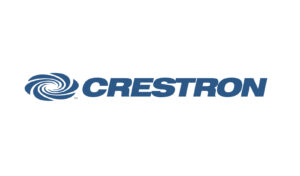 In the endeavor to deliver the best services and products, AVCS partners with Crestron, a well known giant in the audiovisual automation and integration industry.
Crestron has been designing software and hardware solutions across government, military, lecture halls, and boardrooms, as well as the most discerning residential properties around the globe for almost 50 years.
Therefore, this collaboration ensures that AVCS, provides its clients with quality tested and cost friendly audiovisual solutions in a variety of sectors ranging from homes to workspaces.