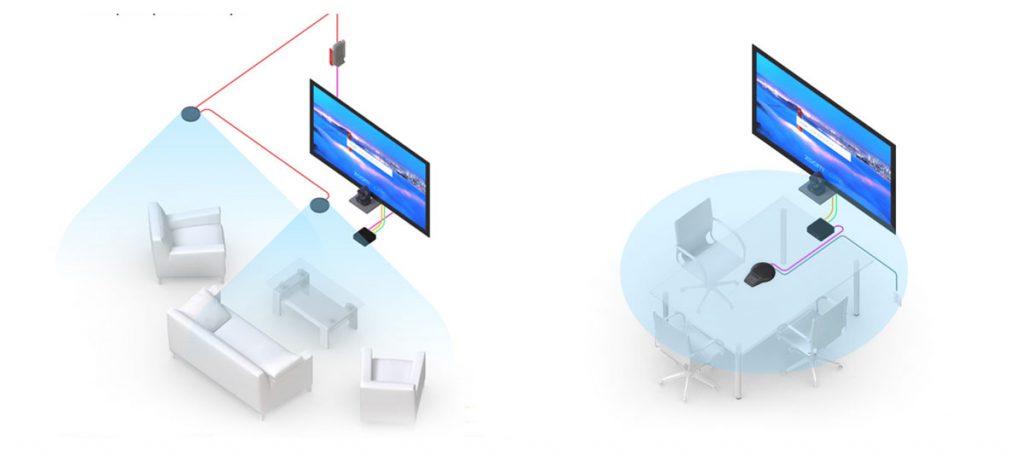 Take your office communication to the next level
Huddle Room s have been a popular trend in recent years for corporate meeting spaces. A Huddle Room is a small room, typically that seats 2-4 people, equipped with a monitor, small table, keyboard, and audio-conferencing device. The Spider is a great edition for these room s, because it can be placed on the table, or even mounted on the ceiling.
In the follow ing rendering, we created a room that seats 3 people and utilizes the M T505 Spider U SB/SIP Speakerphone. This room is perfect for informal conversations, presentations, brainstorming sessions, conferences with remote workers, or any number of other collaborations.