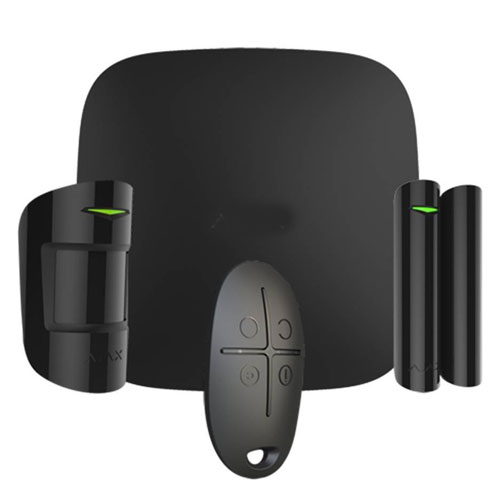 Wireless security system for ultimate protection
Our security system, Ajax is smart, reliable, and lightning fast. It reacts to real dangers only, not to false alarms. If anything happens, Ajax will notify you in a heartbeat and help prevent massive troubles.
Built by combining previously non-existent technology with functional design, while using the best components available. This uncompromising approach made it possible to create a user-friendly security system that has proved its reliability to top professionals.
The Ajax app turns your security system into one easy-to-manage device. Arm Ajax with a few taps. Switch on appliances before you get home. Get instant notifications through SwiftAlerts, a protocol that even modern messengers should envy.